In May of 2014 in Vancouver, Canada,  investment expert Mellody Hobson took to the TED 2014 stage to talk about being brave. Being conversationally and socially brave, she dared to talk about race, as uncomfortable as that topic may be, standing firmly on the belief that this conversational "third rail" is the only way that to break free of the walls that racial divides have created in the United States. Recent events, ranging from those in Ferguson, Missouri to Sanford, Florida, have proven that the way we attempt to traverse our racial and cultural differences needs to change.
Anecdotally, Hobson takes us on a journey through moments when people have been called upon to challenge societal norms and comfort levels. Her challenge for us all is to be color brave and not color blind. Further, the concept of being "color blind" can lead to forgetfulness. It can cause us to forget that there may be races and nationalities who aren't included in spaces and places we normally find ourselves in. To create the best community, Hobson contends, we have to include these individuals, we have to include all individuals. It has been proven that diversity leads to the most successful business, living, and educational settings.
Hobson draws our attention to how, from classrooms to boardrooms, today's racial divide has the possibility of holding back yet another generation in the margins of our educational institutions and corporations. We must not be blind, but be brave, in order to stop the cycle.
Her talk has garnered both thumbs ups and thumbs downs on the TED YouTube channel. As she notes, race is a touchy subject and there are people who don't want to talk about it. More importantly, they don't want it talked about. For those who sit quietly by, perhaps it is time to join this important conversation.
Decide for yourself, watch her TED talk here.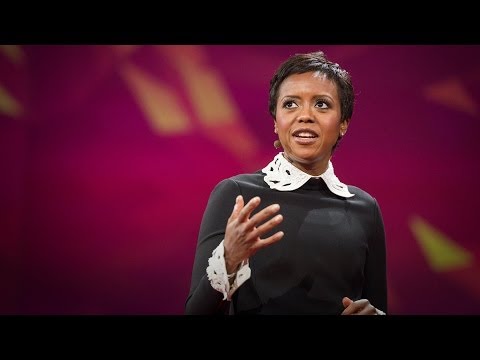 Maria Pinkelton is the Communication Specialist for the Center for Leadership in Disability at Georgia State University. She lives in Decatur with her husband and son, along with a fine collection of books, craft beers and size 11 shoes.