On June 23rd, 2014 the city of Berlin proudly hosted the first official TED event in Germany. With support from the local TEDxBerlin team, 15 speakers and performers came together for TEDSalon Berlin, held at the historic Admiralspalast.
The event opened with Christopher Kippenberger's "beautiful and haunting" scenes of the city, filmed using camera-equipped drones. The video showcased the abilities of Sergei Lupashin's Fotokite, re-introducing familiar Berlin monuments from perspectives never previously captured on film. Erica Hagen shared the story of Kibera, a town of more than 250,000 in Africa who remained uncaptured on any map until young residents came together to create Map Kibera and a voice for the community. Self-proclaimed Ignorance Fighters, Hans and Ola Rosling challenged attendees' notions on "development" and "poverty." Through the Gapminder Foundation, the father and son team aim to unveil the "beauty of statistics" in order for the public to see a more accurate representation of society.
Arguably the most memorable and popular talk was Simon Anholt's discussion on his project, The Good Country Index. Fitting for the 25th anniversary of the fall of the wall that had divided Berlin, Anholt discusses the walls we still attempt to put up between each other as nations. He asks us to rethink what we ask of politicians in order to solve the unaddressed problems of globalization and redefine what we think of as a good country. See Simon's talk and which countries he has defined as the "goodest" below.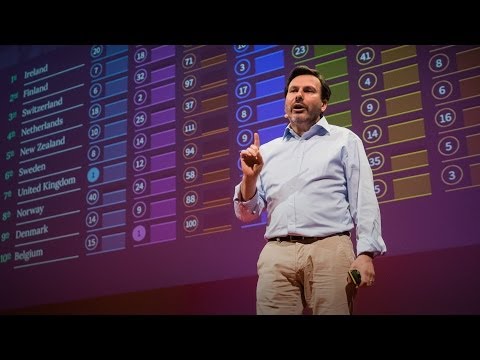 Our own TEDxPeachtree Salon will be held on July 15, 2014. You can still get tickets to hear speakers including Scott Tanksley and Leng Leng Chancey. Come Watch Sparks Fly!

Nicole Smith is a Marketing Analyst and Consultant for companies such as The Coca-Cola Company and Intercontinental Hotels Group. She lives in Midtown where she loves to hang out with both the tech and art communities.